HUPO (The Human Proteome Organization) presents and promotes proteomics through international collaborations, fostering the development of new technologies, techniques and training. A lot has happened since we attended HUPO last year in Dublin and we are excited to be there, showcasing the next generation of technology for MS based omics.
So join us at booth #503 and see further details about our activities at HUPO 2018 below.

JOINT MONDAY evening RECEPTION WITH PREOMICS
– At Jimmy Buffett's® Margaritaville®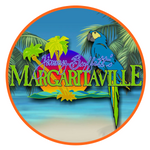 Monday evening Evosep will be hosting a joint reception with PreOmics – so do not miss the opportunity to meet with friends and colleagues to discuss the future of proteomics and new technical applications in an informal setting. There is only a limited number of seats available so sign up now.  More information about the program will follow.
When: Monday, October 1th, 6:00 pm – 9:00 pm
Where: Jimmy Buffett's® Margaritaville® is located at Universal CityWalk™, by means of the hotel water taxi or a 5 minute walk on the resort walkway – see directions here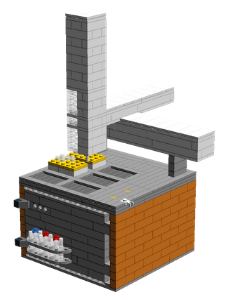 JOINT TUESDAY LUNCH SEMINAR WITH BIOGNOSYS FEATURING MATTHIAS MANN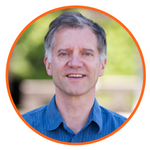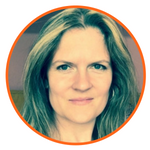 Meet Evosep for lunch as we host a joint lunch seminar with Biognosys on Tuesday. We have already lined up  two exciting talks and additional information about the program will follow:
"Robust clinical proteomics workflow for plasma and cancer tissue analysis"
Talk by Prof. Matthias Mann, Max Planck Institute for Biochemistry
"Clinical Proteomics for Biomarker Qualification in Fabry Disease"
Talk by Dr. Petra Oliva, Principal Scientist, Sanofi Genzyme
When: Tuesday, October 2th, 12:20 pm – 1:45 pm
Where: Banda Sea 1 + 2, – see location here

TALK AT THE NEW TECHNICAL ADVANCEMENTS IN PROTEOMICS SESSION
"EVALUATION OF A NOvEL LC SYSTEM THAT EMBEDS ANALYTES IN PRE-FORMED GRADIENTS FOR RAPID, ULTRA-ROBUST PROTEOMICS"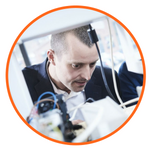 Nicolai Bache, Head of Applications at Evosep will present his abstract at the New Technological Advancements in Proteomics session.
When: Tuesday, 2:40 PM, Oceana 6
Do you want a personal meeting?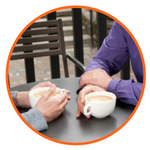 We would love to meet you in person, sharing our progress and hearing more about you and your research challenges – so do not hesitate to book us for a personal meeting at HUPO 2018 – just remember that the meeting is not final until it has been personally confirmed.