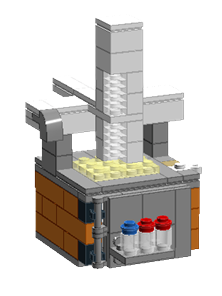 12 DAYS OF CHRISTMAS with Evosep
– Get the answer right and you might take home the prize
Answer questions about Evosep and win an Evosep One – scale model. A winner will be announced every day from that days entries.
A new question will be released each day at 8.30 CET. All you have to do is answer correctly and fill in your email at the end.
Come back tomorrow – win the grand prize
Join in every day to improve your chances to win our grand prize, a 1:3 Evosep One model. Each daily answer gives you an extra ticket for the draw. The winner of the grand prize will be announced on the last quiz day.
Are you the winner?
Winners will be contacted directly. The prize will be shipped to your preferred delivery address – and we will make every effort that you get your Evosep One scale model before Christmas.

Daily winners of the Quiz 
See the who the lucky winners are: 
December 1st: Honggang Huang
December 2nd: Lars Jakob Bakketeig
December 3rd: Dennis Kappei 
December 4th: Felix Elortza
December 5th: Weiqiang Chen
December 6th: 
December 7th: 
December 8th: 
December 9th: 
December 10th: 
December 11th: 
December 12th: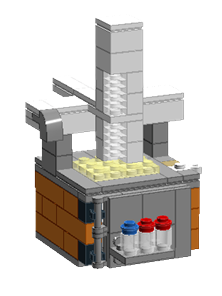 Don't miss out
Get a direct link to the quiz by mail every day.