Meeting up with fellow scientists, sharing data and getting up to date with the current needs in the field of proteomics is important to us. We always have a busy travelling plan, visiting conferences all over the world. Below you can get an overview of our travels this year. We hope to meet you. 
The Norwegian Society for Mass spectrometry    
A great meeting place for all interested in MS with six announced speakers and vendors displaying the latest technology within the field. General Manager, Christian Ravnsborg from Evosep is presenting at the Bruker user meeting. 
January 20 – 23, Hafjell, Norway 
Lorne Proteomics Symposium
At this symposium Nicolai Bache, Head of Applications at Evosep, has been invited to present his talk" Evaluation of a novel LC system that embeds analytes in pre-formed gradients for rapid, ultra-robust proteomics". 
Discussions, exchange of ideas and information about the latest developments in Proteomics technologies and tools for the interpretation of Proteomics outputs, and their application in biology and in clinical and translational medicine will be the focus of this symposium. 
February 7-10, Lorne, Australia, Nicolai Bache, Head of Applications, will present Saturday 9th at 5:20 PM – 6:40 PM
QBI Mass Spec Symposium
This year's symposium will focus on emerging proteomic technologies to address outstanding biological challenges.
February 19th, 9:00 AM – 6:00 PM, San Francisco, United States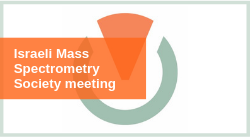 Israeli Mass Spectrometry Society meeting
This meeting covers various topics of mass spectrometry with several speakers and lunch seminars from vendors showing the latest instrument development applications.
Nicolai Bache, Head of Applications, at Evosep is invited as speaker with his talk "Evaluation of a novel LC system that embeds analytes in pre-formed gradients for rapid, ultra-robust proteomics".
February 24th, 8:00 AM, Tel Aviv, Israel
US HUPO
US HUPO  is a highly valued contribution to the scientific field of proteomics, focussing on current technologies in the field and their application to solving biological and clinical questions relevant to human health. 

March 3 – 6, Washington DC, United States
Seprot
A conference to all seeking to start their scientific career in proteomics, fostering debates on new and future research projects.
March 4 – 5, Madrid, Spain
Proteomics in Cell Biology
With 13 announced speakers, among others Jesper Olsen and Matthias Mann, this conference focus is on the application of proteomics to cell biology and unraveling disease mechanisms by addressing conceptually novel ways to study long-standing questions in these fields.
March 7 – 9, Heidelberg, Germany
German Society for Mass Spectrometry
The scientific program of the conference is a mix of plenary lectures, parallel sessions, poster presentations, lunch seminars and exhibitions of new developments.
March 10 – 13, Rostock, Germany
XIII. Annual Congress of the European Proteomics Association
This year's theme: From Genes via Proteins and their Interactions to Functions.
March 24 – 28, Mannheim, Germany