Evosep at asms 2019
June 2 - 6, 2019 | Georgia World Congress Center, Atlanta, GA
Again, this year Evosep will attend ASMS, the largest annual gathering of mass spectrometry scientists in the world. A lot has happened since last year and we are excited to be there showcasing our novel technology  – So join us again this year and we guarantee a program filled with news, exciting talks, customer data and of course a little bit of fun.
Learn more about our contribution to ASMS and register for our breakfast seminar below.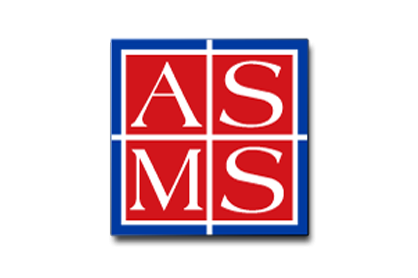 Tuesday Breakfast seminar: "High-throughput proteomics with Evosep One" And Prof. Jesper Olsen, Group leader at the Olsen Group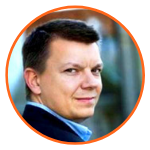 Start off ASMS right now and join Evosep for breakfast for news about our novel technology and insight to how our customers are getting more productive and successful with our instrument. Speakers for the seminar are to be announced later on.
Talk by Prof. Jesper Olsen, Group Leader at the Olsen Group, University of Copenhagen
When: 7:00-8:15 AM, Tuesday June 4th 
Where: Room A311 in the Georgia World Congress Center – See map here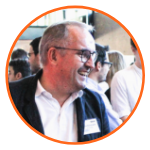 We would love to meet you in person, sharing our progress and hearing more about you and your research challenges – so do not hesitate to book us for a personal meeting at ASMS 2019 – just remember that the meeting is not final until it has been personally confirmed. 
Submit your request for a personal meeting in the form –>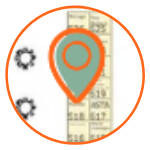 Meet members of the Evosep team at our booth and learn more about our novel technology. Do not forget to pick up some of our new material showcasing some impressive customer data using Evosep One. 
When: 8:00 PM – ?, Monday – Wednesday
Where: Booth #518 – See floor plan here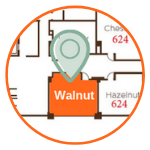 Our hospitality suite will be open Monday to Wednesday and  with a relaxed atmosphere it is the perfect place to be after a busy day. Members of the Evosep team will be there, ready to greet you – and did we mention that we will have some great beer and some fun activities. 
When: 8:00 PM – ?, Monday – Wednesday
Where: Walnut in the Omni Hotel at CNN Center – see floor plan here
The New Pace of Innovation: Intelligence-driven Mass Spectrometry

Thermo Fisher Scientific™ users' meeting

When: 7.00 am – 12.15 pm, Tue, Jun 02
(TP 687) Plasma proteomics goes high throughput

Session: Proteomics: New Approaches I

When: 10:30 am – 2:30 pm, Tue, Jun 04
(TP 059) Scalable and automated plasma workflow based on the Thermo Scientific Q Exactive HF-X MS platform

Session: Biomarkers: Discovery I

When: 10:30 am – 2:30 pm, Tue, Jun 04
(TP 034) Digging deeper into ancient proteomes – Improved sampling and instrumentation allow for an unprecedented view of the archaeological protein record

Session: Art, Archaeology & Paleontology

When: 10:3 am – 2:30 pm, Tue, Jun 04
 
(TALK) FAIMS enables increased proteome coverage on a Q Exactive platform with short LC gradients

Session: WOC am: Fundamentals for Everyone: Peptides and Proteins

When: 9:30 am – 9:50 am, Wed, Jun 05

Where: Room B405-407
(WP 088) Stability-based Protein Fractionation of Plasma reveals insights into Familial Amyloid Polyneuropathy treatment with Tafamidis

Session: Biomarkers: Discovery II

When: 10:30 am – 2:30 pm, Wed, Jun 05
(WP 070) Global plasma proteome quantification using internal standard triggered targeted analyses

Session: Biomarkers: Discovery II

When: 10:30 am – 2:30 pm, Wed, Jun 05
(ThP 102) Cysteine-DIA – the use of cysteine-containing peptides to increase the protein coverage in DIA

Session: Data-independent acquisition 

When: 10:30 am – 2:30 pm, Thu, Jun 06
(ThP 546) Neutrophil extracellular trap formation in the lung as response to magnetic cobalt ferrite nanoparticles

Session: Nanomaterials

When: 10:30 am – 2:30 pm, Thu, Jun 06
hospitality suite, Walnut