ASMS is the largest annual gathering of mass spectrometry scientists in the world and we are excited to be there, showcasing the next generation of technology for MS based omics. A lot has happened since we launched our Evosep One instrument at the Intl HUPO in Dublin in 2017 and we are so thrilled to be able to share our progress with you. This year will be filled with news, exciting talks and of course a little bit of fun. Learn more about our contribution to ASMS and sign up for our breakfast seminar below. 
Join us at ASMS 2018 and meet us at our booth(#604), at our breakfast seminar, to our scientific presentations or request a personal meeting. See further details about all of our activites below. 
BREAKFAST SEMINAR – "FAST AND ROBUST SAMPLE SEPARATION FOR CLINICAL PROTEOMICS"
We have lined up some exciting news for our breakfast seminar so sign up to join us. We will introduce you to the latest news from Evosep, but most important we will give the word to prominent speakers and have them share their experience and knowledge about proteomics.
Agenda (more information will follow):
Introduction and news, Founder Ole Vorm, Evosep, Odense, Denmark
"Rapid proteome analyses using the Evosep One" by Prof. Jesper Olsen, Olsen Group, Novo Nordisk Foundation Center for Protein Research, Copenhagen University, Denmark
"High speed and sensitive shotgun proteomics" by Dr. Scarlet Koch, Market Manager, Bruker Daltonics
"Robust plasma and FFPE workflows on the Evosep One system" by Dr. David Sarracino, Senior Application Scientist, Precision Medicine Science Center, Thermo Scientific.
Start ASMS off right now by signing up for our breakfast seminar ⇨
When: 7:00AM – 8:15AM, Tuesday morning, June 5th
Where: Room 5A (upper level)

HOSPITALITY SUITE
We are all about science and technology but having fun is also a part of the process –  so join us at our hospitality suite for refreshments and some good discussions.  This is also a great opportunity to meet the dedicated Evosep team and learn more about our technology and its game changing applications. 
When: Monday – Wednesday: 8PM – 11PM – All other times by invitation only
Where: Hilton San Diego Bayfront, Room 410A
Do you want a personal meeting?
We would love to meet you in person, sharing our progress and hearing more about you and your research challenges – so do not hesitate to book us for a personal meeting at our hospitality suite – just remember that the meeting is not final until it has been personally confirmed.  You can request a meeting in the signup form  ⇗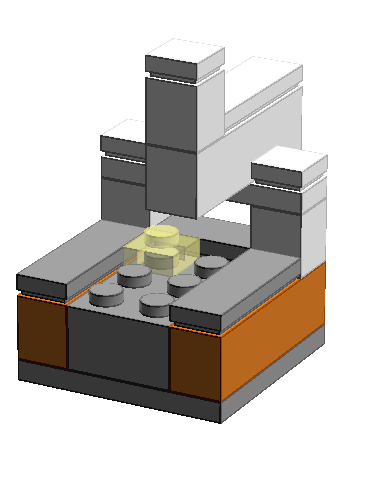 Abstracts
The following abstracts will be presented at ASMS. Click on the titels to learn more: